Read more about the innovations of MC-Bauchemie over the last 60 years.
Over 60 years of pioneering MC advancements
Dedicated to innovation and always one step ahead of the established norm: this is the ambition and the philosophy that drives MC forward. The company's commitment to research and the development of new products and systems has remained deeply embedded within the company's DNA since day one. And this is precisely one of the reasons for MC's success over the last sixty-plus years – as well illustrated by the following examples of MC's innovation excellence.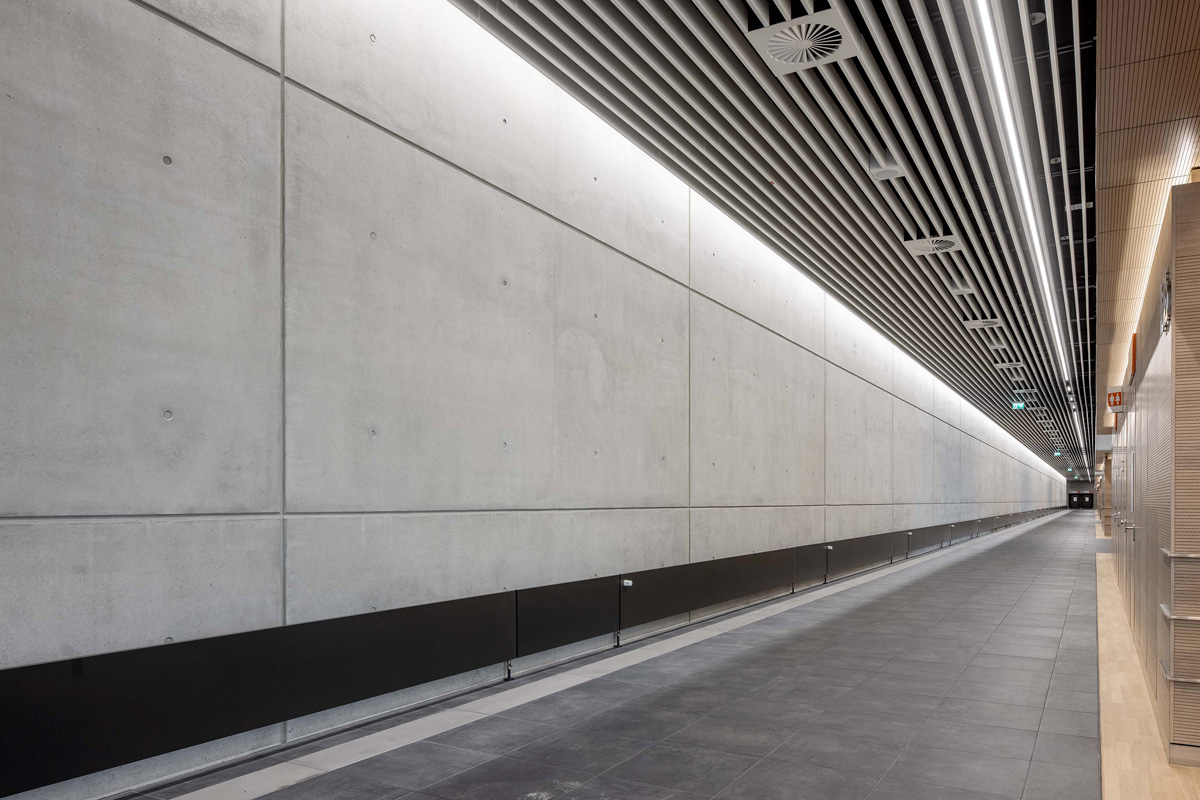 NAFU roof protection and sealing system
When MC-Bauchemie officially commenced business activities in December 1961, it had already launched its first innovation: the recently developed NAFU system. This seamless and jointless bitumen-based roof coating technology opened up completely new application possibilities for flat and dome roofs compared to the roofing membranes previously used. Through to the 1980s, the NAFU system was used on countless roof surfaces. In the following decades, its advent led to the development of further building waterproofing systems for structurally demanding surfaces, all of which are now marketed under the MC-Proof brand. You can read more about NAFU in the report on page 16.
Water-repellent concrete with MC-Special
In the 1960s, MC was just one of many suppliers of concrete and mortar admixtures – but the eager team soon found a unique selling proposition for the up-and-coming company: the concrete admixture MC-Special, formulated to produce "hydrophobic barrier concrete", i.e. concrete that is water-repellent as well as water-impermiable. In the 1970s, MC also launched the MC protective coating 702 onto the market, a product that serves as both a curing agent for fresh concrete and a surface protection layer. Both these products developed into mutually beneficial best-sellers and you can find more information on their development and applications on page 17.
The MC-Grip System
One of the outstanding MC developments of the 1980s was in the field of road surfacing – MC-Grip, which premiered at a forum of traffic and road construction experts. This road surface traction system restores the lost skid resistance of roads and motorways and often serves to alleviate accident black spots. The system was successfully tested in two construction phases in 1985 and 1986 on around 170,000 m2 of road surface on the A52 motorway between Essen and Düsseldorf and has been applied since then for road rehabilitation, not only in Germany and other European countries, but also and above all in Asia.
MC concrete cosmetics
MC has also been at the forefront of concrete cosmetics from the very beginning. In the 1970s exposed concrete was popular with architects as a design element, but in practice it was not always capable of meeting the high demands of the designers. This meant some "touching up" was required. With the Nafuquick and Emcefix product families, MC has developed repair and fine fillers for just such cosmetic purposes, enabling spalling, gravel pockets, porosity, blowholes and colour differences in the concrete to be easily eliminated and thus the creation of attractive concrete surfaces. The exposed concrete surfaces of the sports facilities and athletes' accommodation at the 1972 Olympic Games in Munich, for example, also benefited from the MC concrete cosmetics programme. MC still holds a leading position in this segment of the market today. Indeed, MC concrete cosmetics have established themselves as the facelift system of choice for the very best fair-faced results. So now, wherever visual defects in concrete need to be eliminated and the surfaces optimised, MC's products are invariably in the mix.
Pioneer in PCE technology
Back in the early 1990s, the MC Research & Development department took its first tentative steps in the synthesis of polymers, leading to the first MC product formulation being presented in 1994. This provided a platform for the development of a new generation of concrete and mortar admixtures based on polycarboxylate ethers (PCE) during the years that followed. While PCE technology was still seen as speculative – albeit innovative – research at the time, now it is considered state of the art, not least thanks to MC. With the commissioning of the production plant for polymer concrete admixtures in Bottrop in July 2012, MC laid the foundation for a new chapter in the development of concrete admixtures, enabling the company – independently and using its own patented process – to quickly develop, test and produce PCE-based admixtures individually tailored to customer needs.
Pacesetter in reactive coating
At the beginning of the new millennium, MC intensified its research and development in the field of reactive sealants. In the 2010s, the company pioneered the development of innovative, bitumen- and solvent-free building sealers with RD2 from Botament, a sister company of MC that supplies professionals and the specialist trade with construction chemicals, and with MC-Proof eco (formerly Expert Proof eco), a product family offering an array of exceptional technical properties. These polymer-modified thick-film coatings are highly flexible and crack-bridging, as well as being resistant to UV, ageing and frost. They dry quickly and can then be painted or plastered over – offering another example of how MC has constantly set new standards in building waterproofing.
Cement-free concretes
To mitigate climate change, more and more sustainable concepts are being developed worldwide, including in the construction industry. MC is contributing to the development of the geopolymer concrete "Earth Friendly Concrete" (EFC) from the Australian company Wagners, which uses industrial by-products such as ground blast furnace slag and fly ash as binders instead of cement. Several years of research work have gone into developing activators and admixtures tailored to this application. In September 2019, new Earth Friendly Concrete from Wagners will become the first cement-free concrete to receive DIBt building regs approval in Germany. Here, too, MC's expertise and concrete admixture technology are the decisive drivers for a pace-setting innovation, with climate-friendly concrete set to make a decisive contribution to significantly improving the CO2 footprint of an entire industry. MC is currently researching further cement-free concrete substitute and mortar products in order to meet future requirements for climate-friendly construction.
KineticBoost-Technology®
Another milestone in the recent history of MC is the development of its KineticBoost-Technology®. In addition to the high-performance coating MC-DUR 2496 CTP and the polyurethane resin MC-DUR LF 680 for bridge-coating applications, also based on this technology is the product family MC-DUR TopSpeed. With this special resin system, durable, heavy-duty floors can be built up quickly for industrial, car park and building construction applications, even in difficult weather conditions. Thanks to KineticBoost-Technology®, all system components of these products use the influence of moisture from the environment to create an accelerated hardening reaction, serving to increase the adhesive strength, abrasion resistance and scratch resilience of the coating. MC has thus set a new benchmark for floor coatings in the industrial, infrastructure and building construction domains.