The self-levelling properties of MC-Proof SLM make horizontal waterproofing work much easier. Learn more now!
The self leveling alternative to bituminous membranes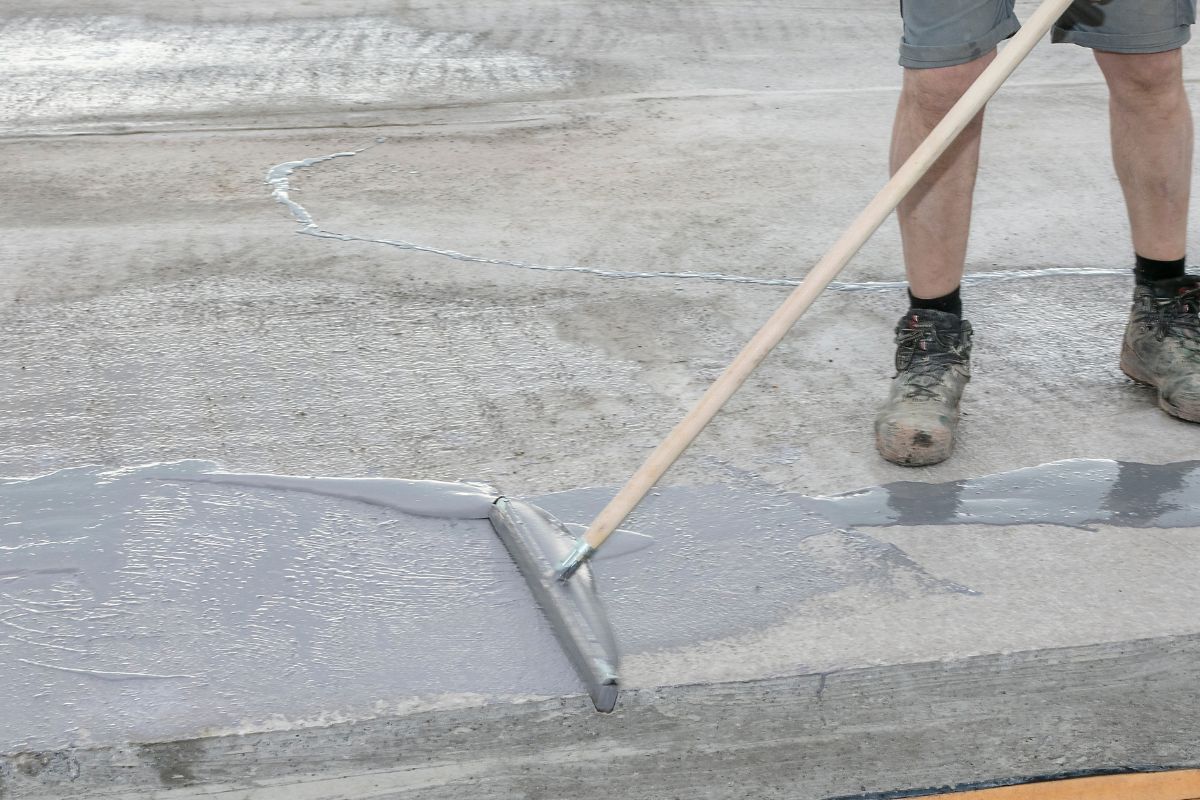 Liquid sealing slurries are often used to protect surfaces in a wide variety of structures from moisture. MC-Proof SLM has been tested as a crack-bridging mineral sealing slurry and is used as an alternative to bitumen membranes for waterproofing horizontal surfaces. It can also be used on old, load-bearing bituminous waterproofing and screeds with a slope ≤ 2 %.
Processing
Both components of MC-Proof SLM are mixed to a homogeneous mass for at least two minutes using a slow-running double mixer. For an optimum bond to the substrate, a scratch coat should be applied before the first waterproofing layer is applied. For this purpose, MC-Proof SLM is sharply scraped over the substrate with a rubber squeegee. The reactive waterproofing is then applied in at least two layers on top of the thoroughly dried scratch coat in order to optimally protect the building component from moisture.
Particularly efficient on large surfaces
MC-Proof SLM offers all the advantages of a reactive sealant: it is particularly flexible, crack-bridging and is characterised by its high UV, frost and ageing resistance. The two-component waterproofing is also radon-proof and has a fast drying through with colour control, the colour change is from light to dark grey. Thanks to the mineral material base, MC-Proof SLM can be recoated directly after a short time. Thanks to the self-levelling properties of the reactive sealant, minor unevenness on floor surfaces can be evened out without seams or joints. Mechanical application with screw pumps or peristaltic pumps is also possible without any problems and contributes to a considerable acceleration of the waterproofing work on larger surfaces.