MC-Bauchemie invited all employees who reached their 10-, 25- & 40-year milestones from 2020 to 2022 to a gala celebration in the GOP Varieté Theatre.
Grand ceremony in honour of 80 long-serving employees
With the Coronavirus pandemic having interrupted the tradition of a December awards ceremony in both 2020 and 2021, the management of MC-Bauchemie took the opportunity this year to invite all long-service awardees who reached their 10-, 25- and 40-year milestones during the period from 2020 to 2022 to a gala celebration, held on 23 September 2022 in the GOP Varieté Theatre in neighbouring Essen.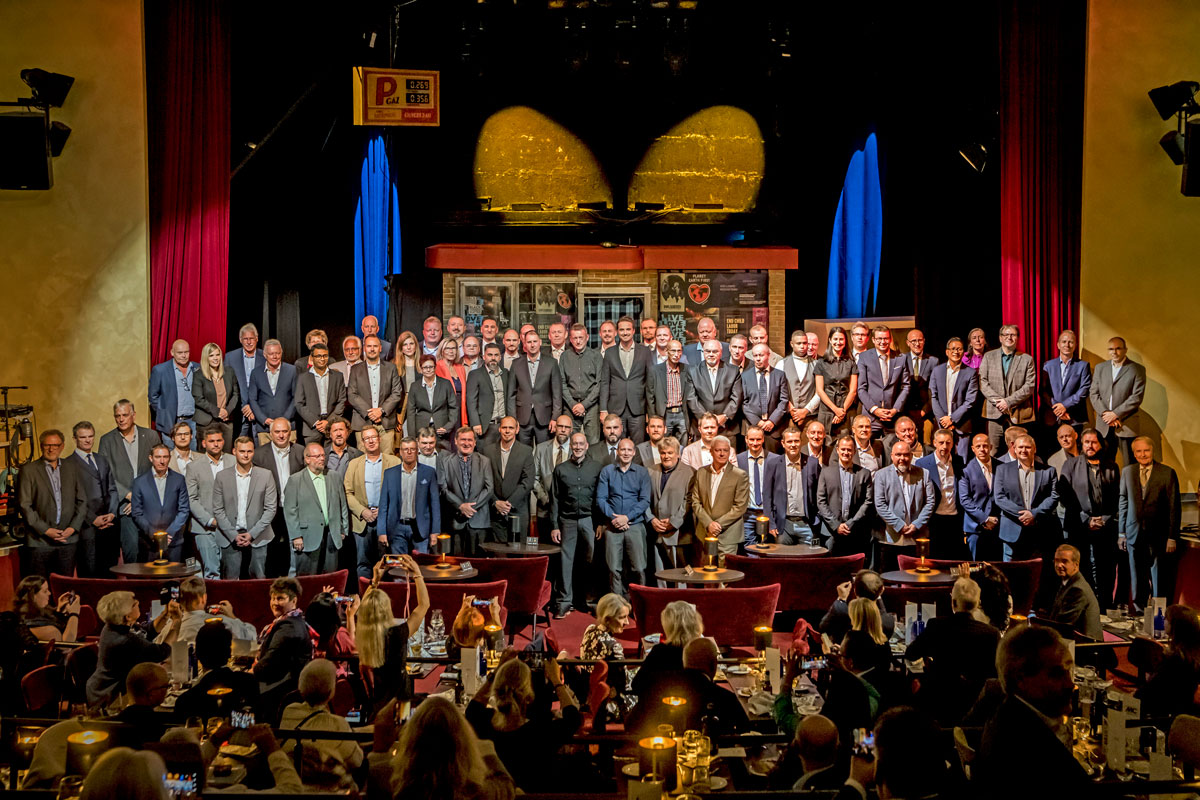 Some 80 employees representing more than 1,300 years of service with the MC-Bauchemie Group took up the invitation to them and their partners and enjoyed an unforgettable evening with a variety show and a three-course dinner. So well organised and curated was the award ceremony that before the start of the Varieté performance there was even time for a large group photo – one that will go down in MC history.
In his speech, Nicolaus M. Müller, Managing Partner of MC-Bauchemie GmbH & Co. KG, thanked all the awardees, saying: "I would like to express my deepest gratitude for all your achievements. Without you and without your commitment, our company would not be the same. It is you who make MC-Bauchemie what it is today – a successful, mid-cap enterprise that, now in its third generation, continues to look forward to a promising future." For this reason, and despite the difficult times, there was absolutely no question that the anniversary celebrations should take place on such a grand scale. "It is very important to us that we should honour you all on the occasion of your various career milestones and for your loyal service over these many decades. Because, as my grandfather used to say: 'A company is only as good as its employees.' I am extremely grateful to all of you for your dedication and look forward to writing the next chapters of MC's history together with you all." He also made a point of addressing the partners accompanying the awardees with the words: "And my thanks also go to your better halves, whose support at home is so invaluable to your ability to do your jobs at MC so well." In addition to these words of appreciation, there were also gifts for each employee, graded according to length of service, as a further sign of recognition.